Video Player for Android
9.3
A Useful and Feature-Rich Android Video Player
Mobile phones have totally taken over our lives and have become an integral part of everything that we do. You would miss a heartbeat the moment you would feel that you don't know where your phone is. This is because there is not a single thing that we can do without phones. We stay in touch with our friends and family through our phones, do a lot of office work on our phones, keep abreast with world affairs through our mobiles, and entertain ourselves through them too. One important mode of entertainment is video and Android phones make it easy to watch videos on them of any length and quality. There are multiple Android video player apps available that make your viewing experience simple and adequate. Video Player for Android is an excellent option in this regard as it comes with all the necessary features that you can want from a video player app.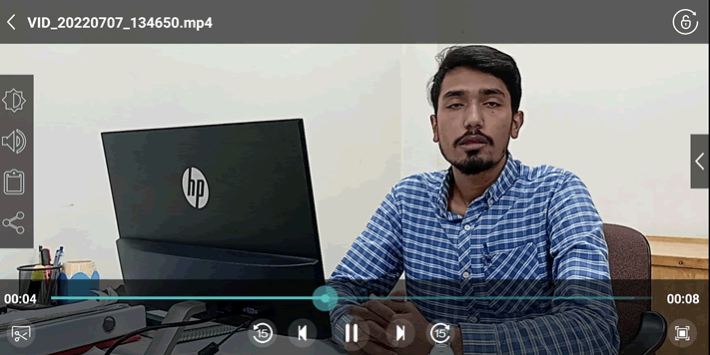 The Android video player app has a very simple and easy on eye layout. There are three tabs on its main screen namely Folders, Videos and Recent. The Folders section shows you the folders where videos are present on your phone. The Videos section shows you all available files in video format on your phone. The Recent section shows you all the videos that you have watched recently with the app. You can refresh the selection at any point so as to reflect any new videos that may have been added on your phone while you were using the app.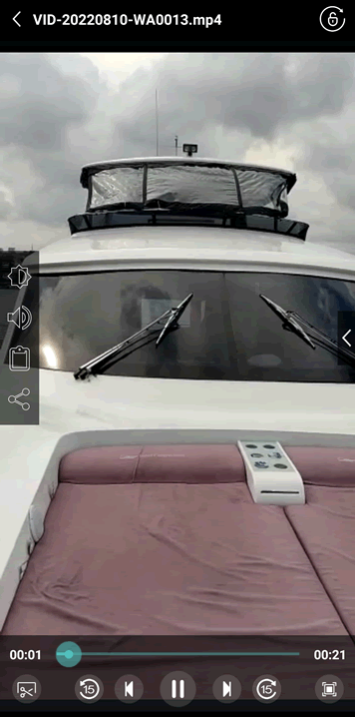 While layout and navigation is important, the make or break for any Android video player is video viewing experience. If the user feels satisfied while watching videos on the app and can perform customizations as needed, the app is a success. If they find the viewing experience too cumbersome or too complex, the app is a fail. Video Player for Android succeeds in this regard primarily because the app makes it very easy to use its features while playing videos. The shortcuts are all explained and there are buttons available on the screen too to implement the same features.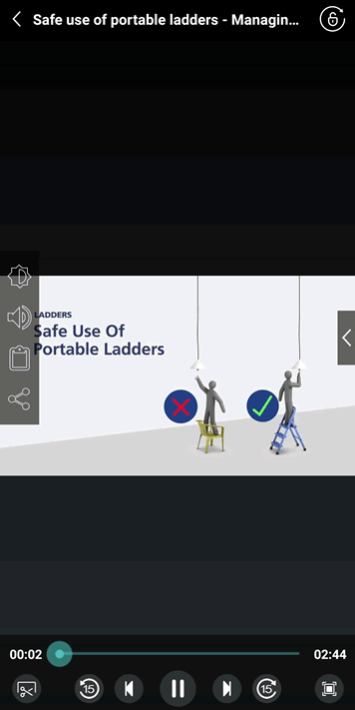 There are buttons available for each feature on the screen. There are four buttons at the left of the screen. These control screen brightness, audio volume, and subtitles. There is a button on the right of the screen to switch to a different video. There is a button available at the top right of the screen to lock rotation of the screen and this can be extremely helpful if you want to watch the video in a particular orientation. There are also options to move the video forward for 15 seconds or move it back for 15 seconds with the touch of a button. There are also options to change the aspect ratio of the video and to cut out a particular section of the video.
The good thing about the app is that it hides all these features in plain sight as they all go away after two to three seconds and come back when you tap on the screen. This means that you don't rely on any shortcuts but aren't irritated with permanent buttons on the screen that would hinder your viewing experience.
Features:
Beautiful and user intuitive app design
Good option to segregate videos by folder
Support available for a wide variety of video formats
Excellent in-app features to move forward and move back the video 15 seconds
Superb buttons to increase brightness when needed
Easy to add subtitles for any video
Great snipping tool to shorten out videos when needed
Conclusion:
Video Player for Android is a superb Android video player that can truly improve your viewing experience. With good subtitles option, great support for multiple video formats and truly wonderful video snipping tool, this app delivers a great user experience.
RELATED PROGRAMS
Our Recommendations
---
---
---
---